---
LAMINATION STRATIFICATION DECORATIVE MATERIALS

---


FFPANELS
is a company deeply specialized in the lamination of decorative materials.

---
INTRODUCTION
Honeycomb panels are developed from space technology where very high tensile, compressive and impact resistance is required in an extremely lightweight durable panel.


Dimensions:
Length: from mm 1000 to mm 3300 mm
Width: from mm 1000 to mm 1250 ( with joining from mm 1250 to mm 1660 )

Thickness:
from 4mm to 20mm ( other thicknesses on demand )

---
Thin slab of stone material laminated with glass sheets by FFPROCESS®.
Some marbles, granites or stones, gauged in thin thicknesses, gain transparence, outstanding colors and natural drawings. Rare and precious onyxes can be used too, even if they have natural cracks. The decorative thin layer of stone laminated to the glass, combines the beauty of the first to the excellent mechanical characteristics of the last, all in one single product, the STONE-GLASS.

---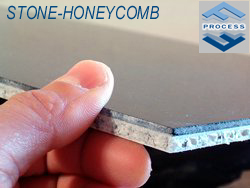 Example made of
black granite of
thickness of 2 mm
applied on
Honeycomb panel of
thickness of 5 mm.

---

Honeycomb Wall Panelling is a lightweight external product made from a combination of micro porous fibreglass skins and a perforated Aluminium honeycomb core. The companies philosophy of continually researching and developing new cladding products has resulted in the launch of our Honeycomb Wall Panelling which we believe brings a high quality technological and architecturally pleasing product to the construction market, giving you a product which can deliver an external cladding system which has a high physical/mechanical performance.

---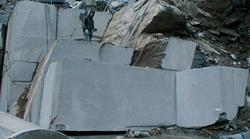 This is a grey stone,
with a deep bluish hue.

---
Here are a few split-face samples.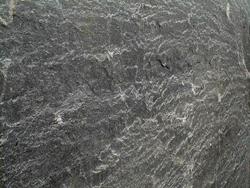 ---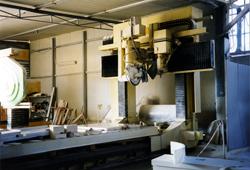 We employ
technologically
advanced
equipment, run
by software
expressly
conceived by
our specialized
technical staff.

---
---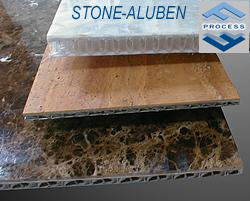 Structural panel
with birdwing
core in Polystyrene
or in Polycarbonate,
lined on one or both
sides with a layer
in Aluminium

---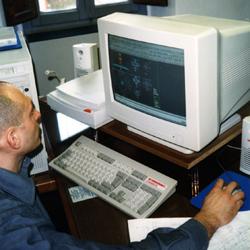 Besides being at
the forefront as
far as equipment
and technology
are concerned,
our firm also
provides full
engineering service: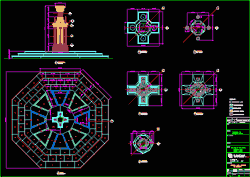 ---